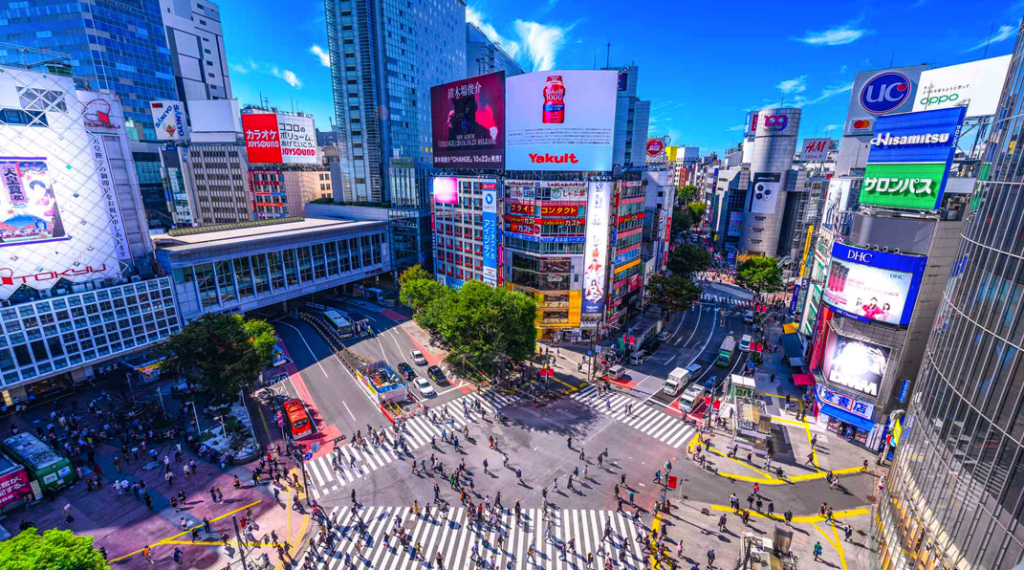 7 Figure Seller Japan Mastermind - Live in Tokyo, Japan
In this 2 day in-person event, you will learn exactly how you can sell an additional $300-965k per year in Amazon Japan
Did you know that Japan is the 4th largest Amazon Marketplace in the world?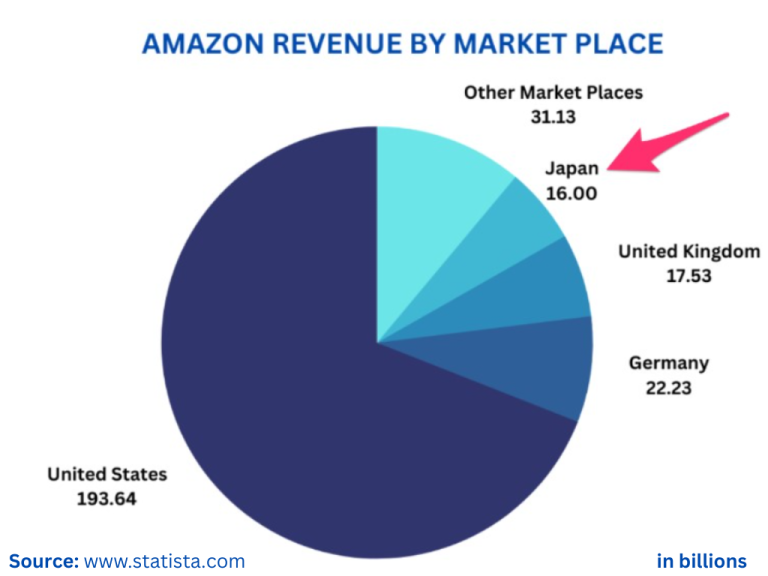 But virtually nobody is talking about selling in Japan!
In fact I see more podcasts devoted to selling in the UAE, Canada, and even relatively tiny marketplaces in comparison like the Netherlands and Poland than Japan!
In fact, compared to other countries, Japan has the 8th (EIGHTH) most sellers according to a recent study by Stastica. 
This means that there is a huge opportunity!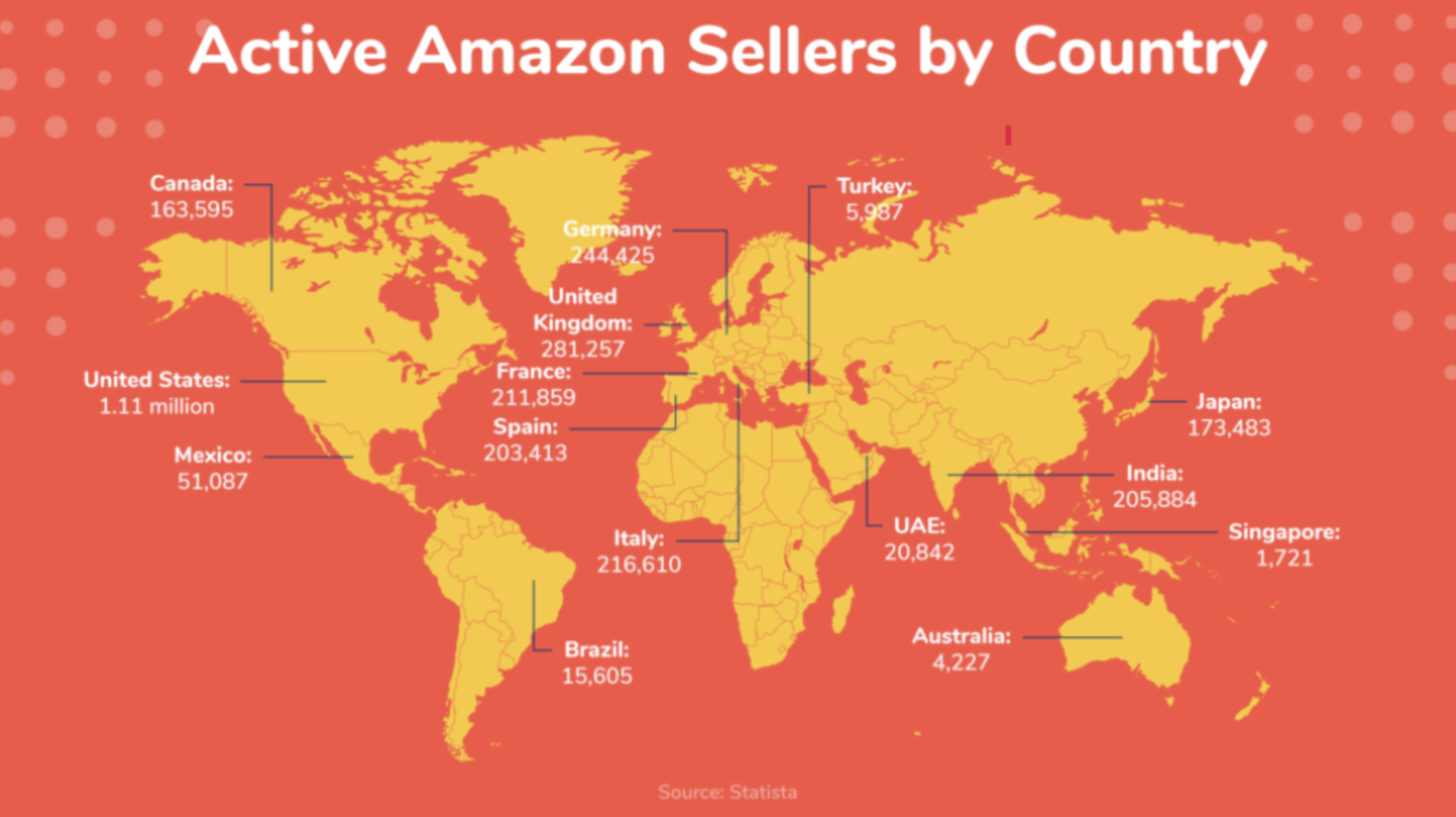 Here are the Top 10 Reasons Why You Should Start Selling in Japan N-O-W
1. Japan is the 4th biggest Amazon marketplace in the world. Here are some additional facts about Japan
a. 3rd largest GDP in the world
b. Population of 126 million (2021) which is DOUBLE the population of the UK
c. Amazon.co.jp is the #1 ecommerce site in Japan with revenue of US$13 billion in 2021
d. Ecommerce penetration rate of 74% – 93 million online shoppers in Japan
e. Ecommerce is forecast to grow at a yearly rate of 6% in Japan
2. For the same amount of effort you apply to sell in the UK or Germany you will make a LOT MORE MONEY in Japan. In Europe VAT, regulations, and packaging requirements are a nightmare.

In Japan, taxes are lower (if you have to pay any at all), there are fewer regulations, and packaging requirements.
If you know how to sell in Japan and have the right partners in place, the effort will be lower and the ROI will be higher selling in Japan than in most other countries.
In one case study Nick Katz helped a client who previously sold in Amazon.com (US) to enter the Amazon Japan marketplace. They were able to generate sales of 125,150,672 yen or $965,593 in the past 14 months (from 0 to 31,334 units sold).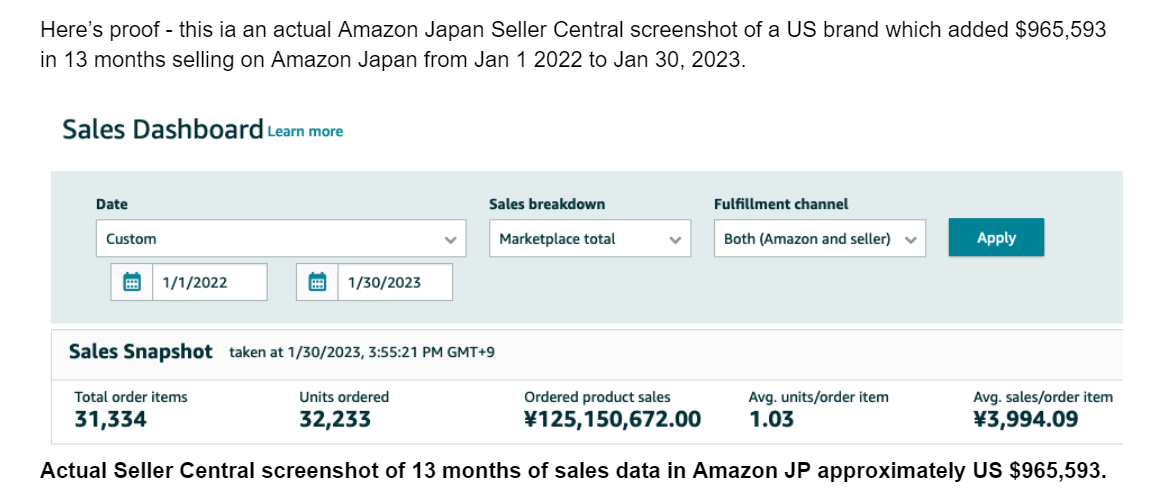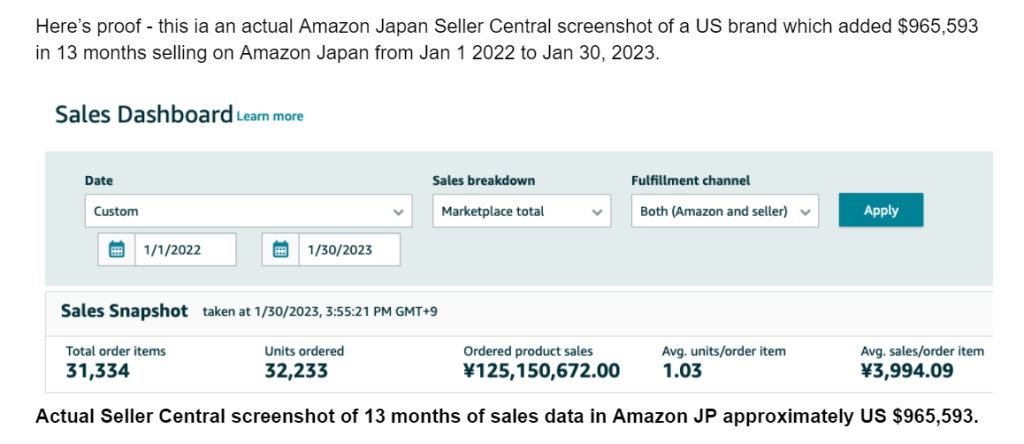 If you are already selling in the Amazon US/EU marketplaces you may have an advantage selling in Japan using your products. If you position and market your products the right way, you can also sell an additional high-6 figures of USD revenue per year.
3. There's far less competition, unsophisticated, weaker competition in Amazon Japan.

In terms of absolute numbers, Japan has far fewer sellers than other major marketplaces.
Moreover the competition is a lot less sophisticated in Japan than other countries. For example some US sellers don't even bother to translate their listings from English to Japanese. They even entered ENglish into the description and in the backend. They're doing NOTHING to win over the Japanese customer so the bar is set really low in Japan when you have these lazy competitors.
Moreover, granted there are Chinese sellers in Japan but many of them are not spending time to localize their listings. The listings clearly were targeted at the US and they are just "throwing things on Japan".
The Japanese translations are very crude, not localized to the local audience, and they usually turn away savvy Japanese customers.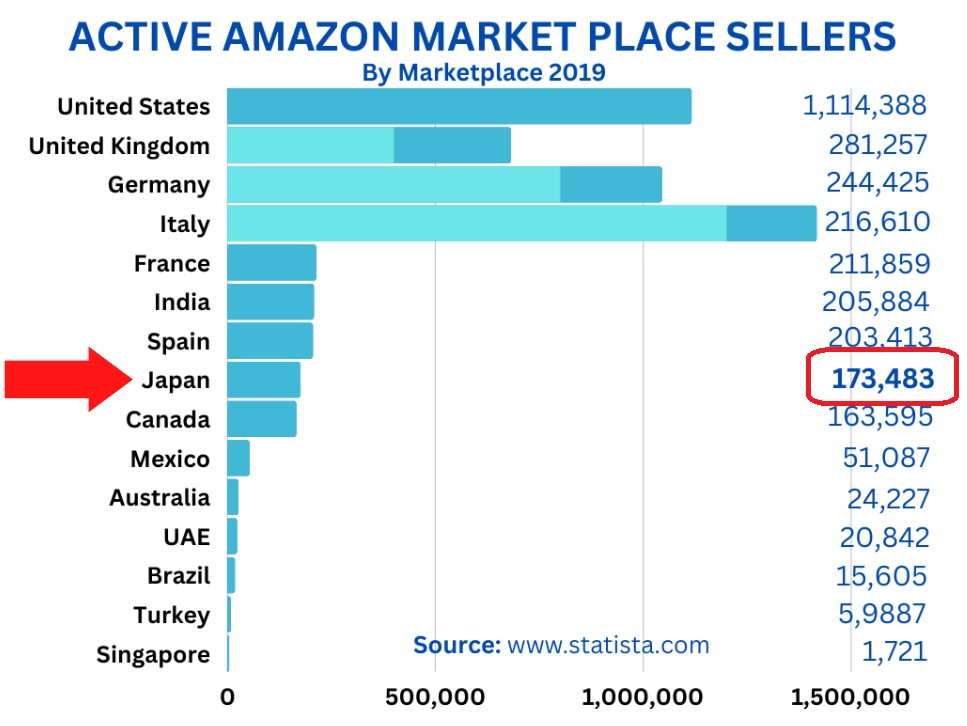 4. You need way fewer reviews to compete in Japan
    If you have a listing with 1,000, 500 or even 100 reviews in the US and you sell in Japan, you will probably have 10x the reviews of everybody else.  
    You can bring those reviews to Japan and start right away and have more reviews than all the other sellers combined.  
    In other words you can virtually start at the top without any sales history in Japan.  
    You will have a head start against competitors from Day 1 if you have existing listings on Amazon US or EU. 
    This means higher conversions and lower PPC costs
 5. Lower PPC costs.
    If you have at least a few hundred reviews in the US, you can leverage that into lower PPC costs, even with zero sales history.   In some cases, we are          talking an average CPC as low as $0.29 per click!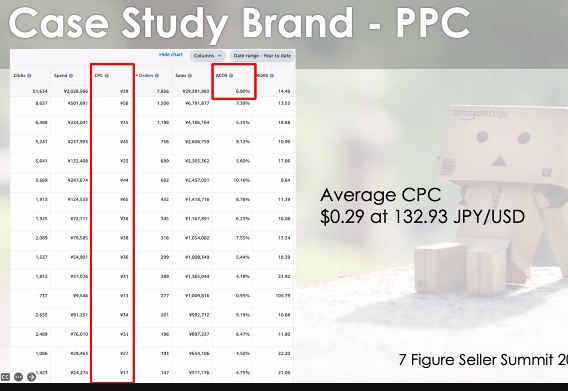 6. You don't need to know Japanese to sell in Japan – Seller Central is in English and you can hire Japanese support (VAs) to reply to customer questions.  
 7. Lower shipping cost and faster shipping time from China factory back to Japan. It takes 30-45 days from Shanghai to to Los Angeles while it takes only 7-10 days from Shanghai to Tokyo. 
 8. You don't need to register a company in Japan or be based in Japan to sell in Japan. 
You do need a Japanese importer of record to legally import into Japan. 
You also need to make sure your products are compliant to Japanese laws and regulations.  We will teach you how to do this at the Japan Mastermind.
 9. You don't need VAT or GST registration in Japan.  The local equivalent is the Consumption Tax (CT) but you don't need that until you hit roughly 1 million Yen in sales per year ($7,300 USD).
Tax rates will be much lower in Japan than other foreign marketplaces
 10. There are unique marketing channels in Japan that you can use to build an audience and make a lot of sales at low cost.  
    Line is an example.  7 Figure Sellers in Japan are building audiences of thousands of users on Line, who are super engaged when you need to ask for            reviews, offer coupon codes to boost sales, or even to collect feedback when developing a new product.
But many people are INTIMIDATED by Japan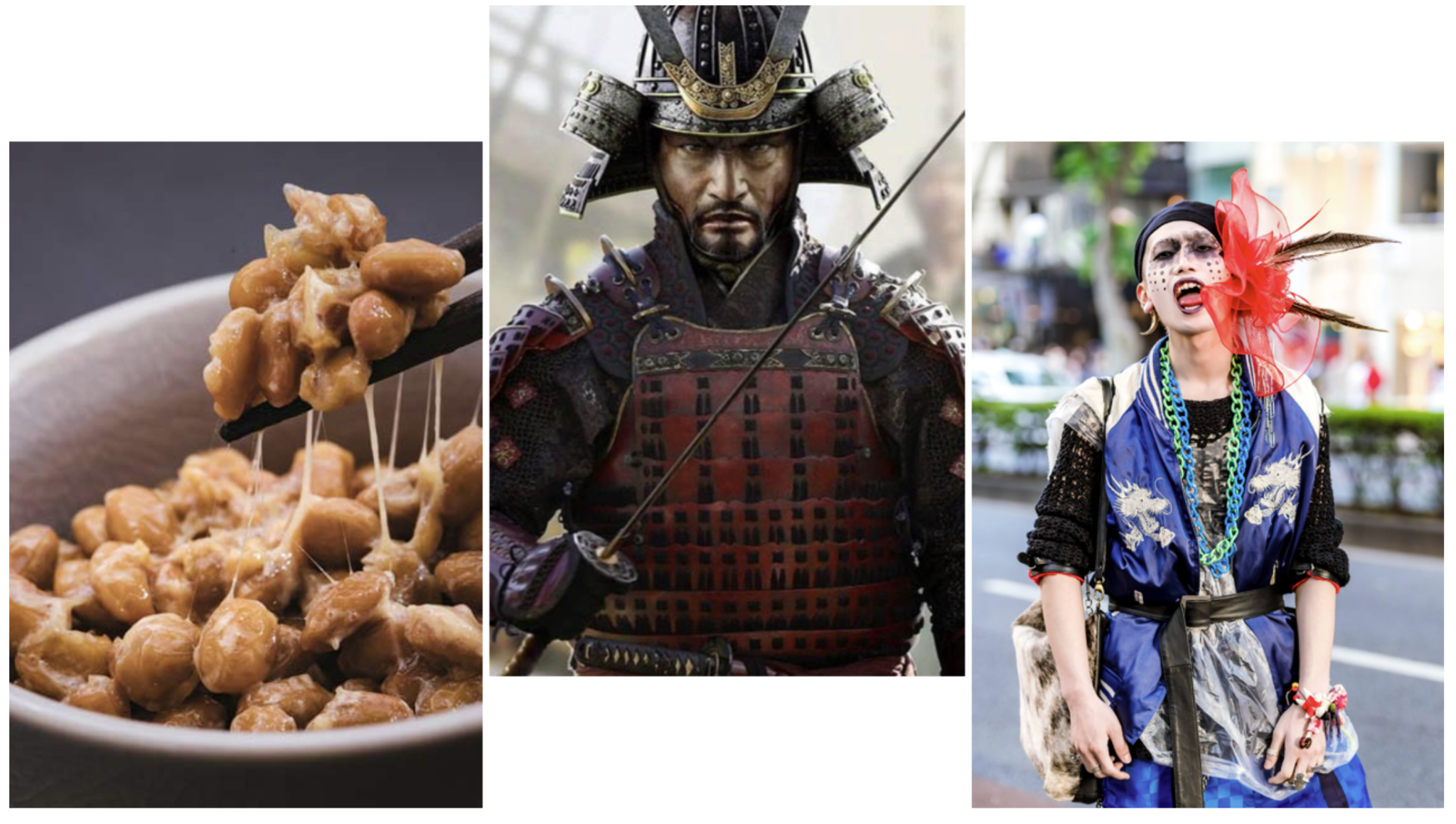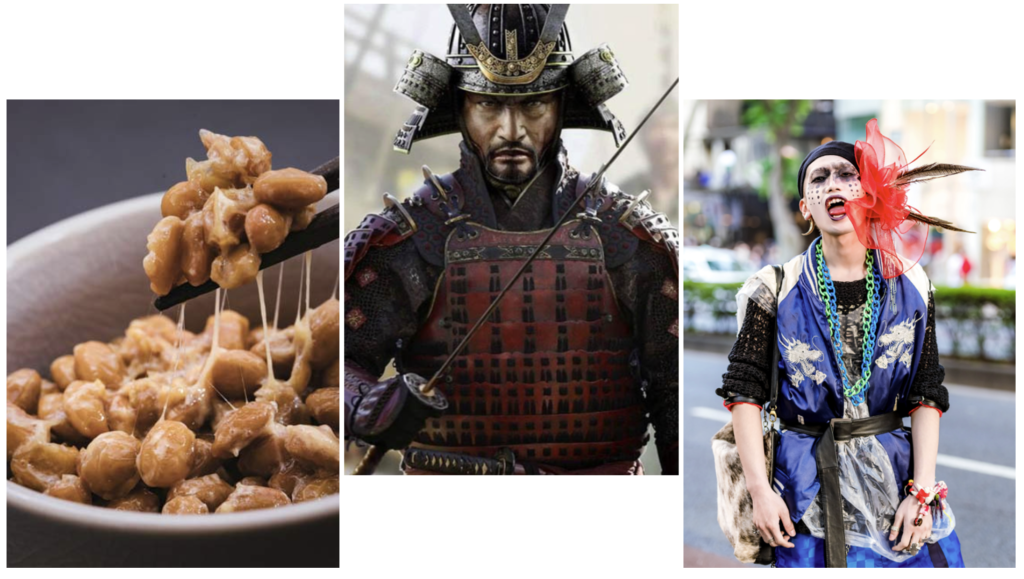 In a recent poll of over 140 Amazon sellers one of the biggest challenges keeping them from selling into Japan is the language barrier. Japanese characters with their circles, squares and characters look totally foreign to the English speaking world. 

Listing translations, dealing with seller central, and the language is not easy to learn – believe me… I've been trying for several years!
The second biggest challenge reported by these sellers is a "total ignorance of the marketplace".  
Not understanding what is involved, not being familiar with laws and regulations, food import requirements and compliance,  importing issues and warehousing, not knowing tax implications for a US LLC selling in Japan, you name it.  
Beyond that there are the cultural barriers as well.  Japanese culture is totally different from Western culture.
People don't shake hands but they bow. They don't use a fork and knive but use chopsticks.  
And they eat sushi with their hands!?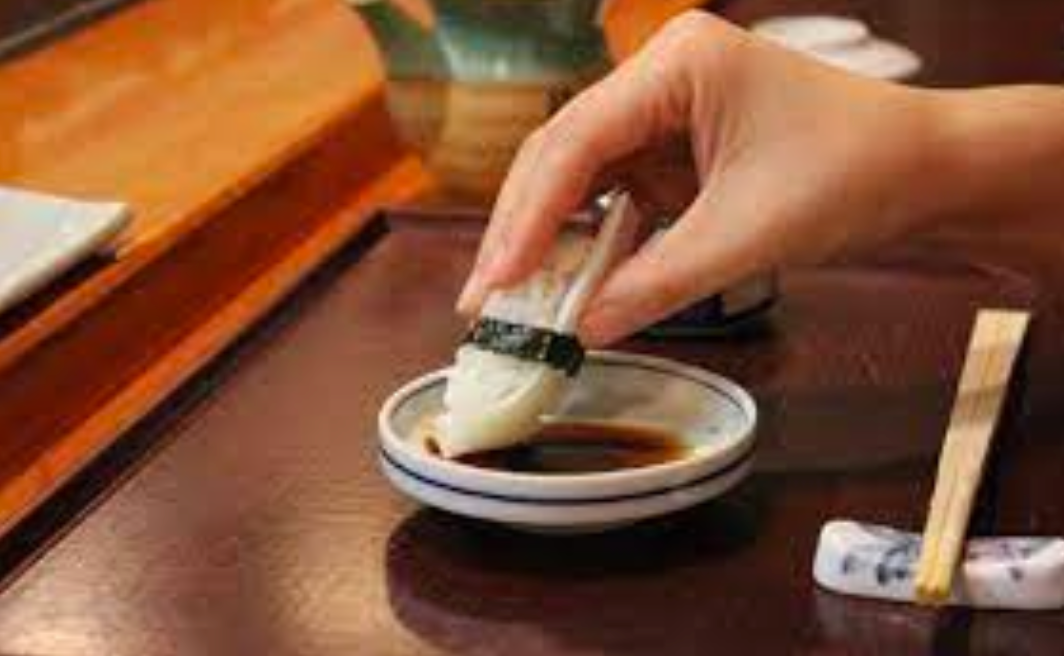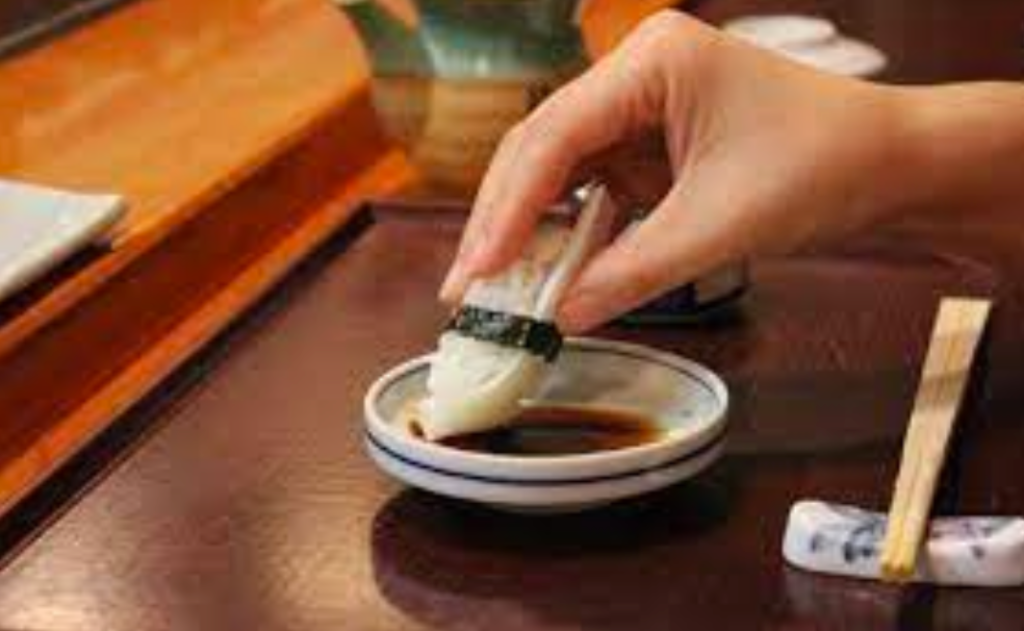 They slurp ramen noodles loudly but are not allowed to stick chopsticks in their rice!?
They even have super weird Japanese cosplay costumes where guys and girls dress up in comic book character costumes.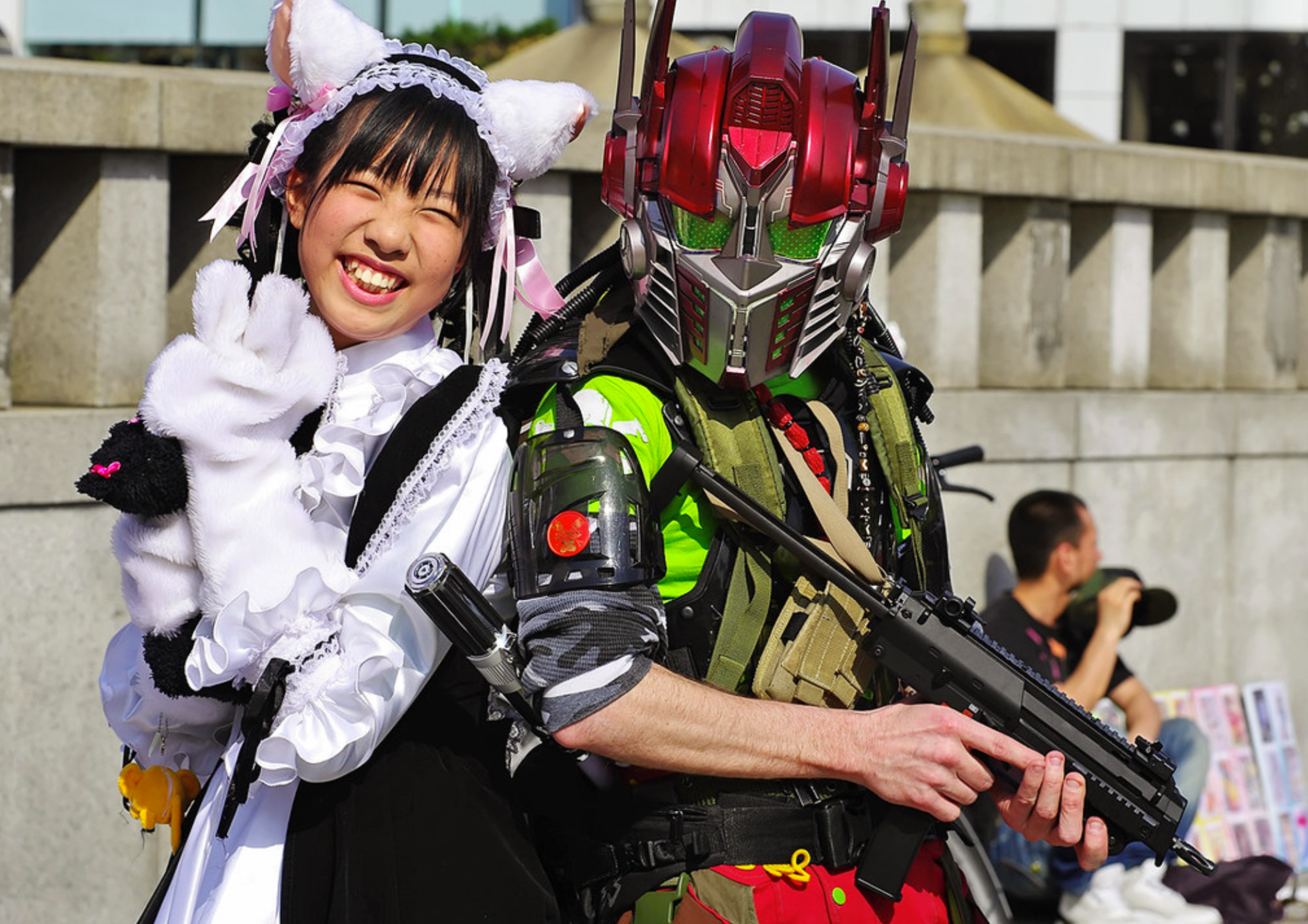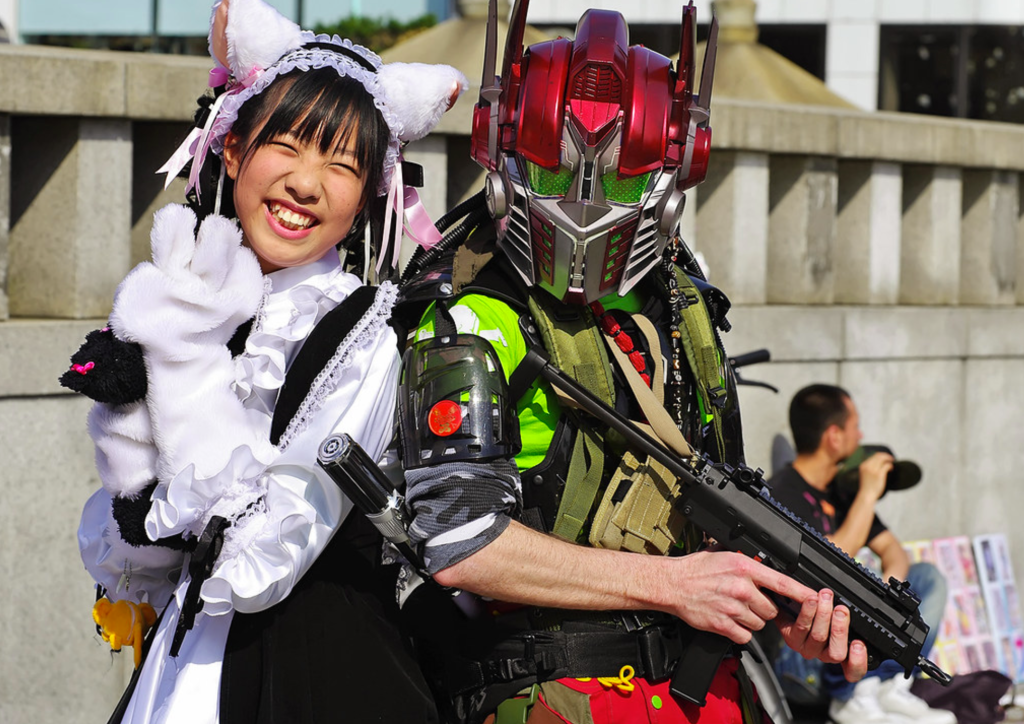 Doing business in Japan can be intimidating.
The Japanese consumers' wants and desires can be very different from western consumers.  They may be more detail-oriented and quality-oriented.  
And their lifestyles and homes are different.  Patio furniture that fits large American homes won't work in a tiny Tokyo apartment.
During the pandemic, my family and I lived for 2 and a half years in Okinawa Japan.  Over time I discovered the opportunity in selling on Amazon Japan.  Living in a rural village I was able to order anything from diapers to the latest compact projector and projector screen for our family movie nights at home.  
And I started to sell in Japan to test the waters.  I picked a product that had an opportunity in Japan and was not yet saturated (unlike in the US).  
I was able to get traction quickly and quickly sold out of the first order in a matter of a couple months!  
I realized that Amazon Japan is one of the biggest blue oceans in the Amazon marketplace in the world.  
Blue Ocean – "a new market with little competition or barriers standing in the way of innovators"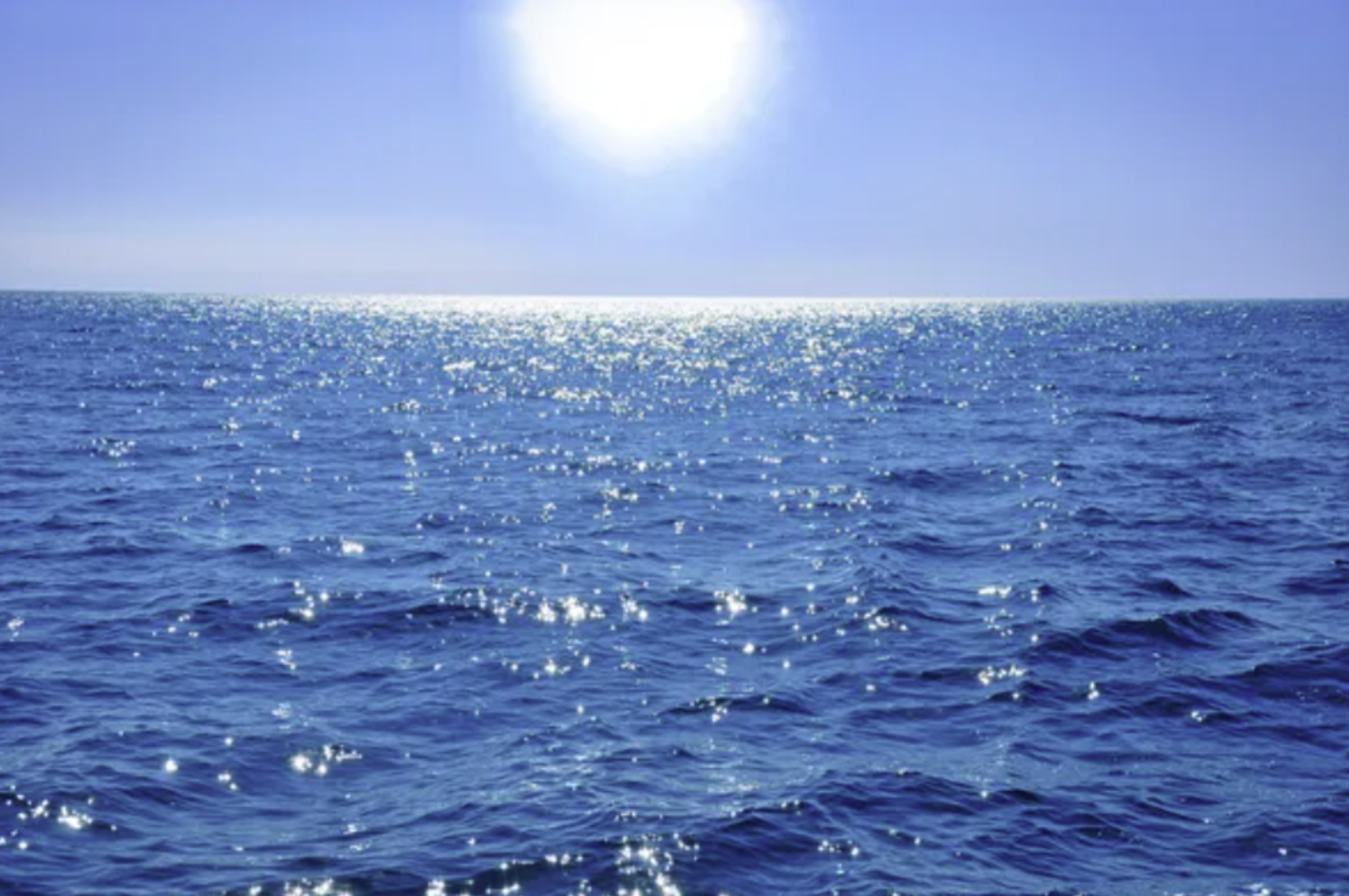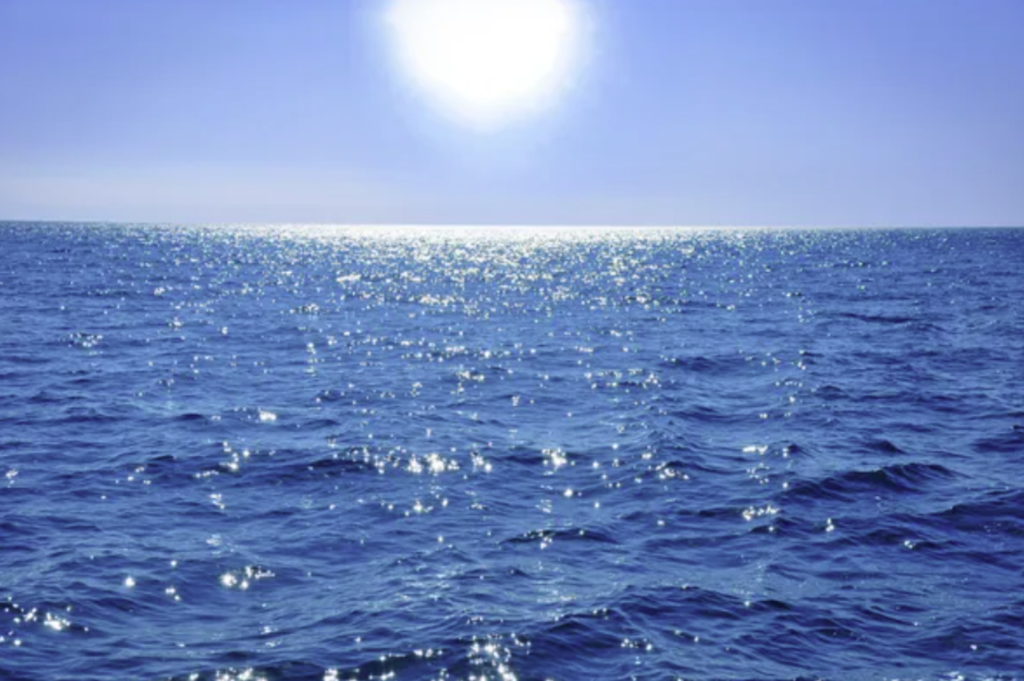 While everyone is fighting over the English speaking markets, there is a golden opportunity in Japan
Japan is the world's 3rd largest economy
Population: 126 million 
In 2022, nearly 70% of the Japanese consumers shopped online in the past month, only 8% indicated that they never shopped online. (GlobalData's 2022 Financial Services Consumer Survey)
Amazon is the #1 online marketplace in Japan
Far LESS COMPETITION – most of your competitors are not in Japan (yet)
PPC costs are WAY LOWER
Amazon FBA works quickly in Japan 
So while your competitors are fighting each other in the other "red oceans" around the world, you can come in and potentially dominate this "Blue Ocean" in Japan if you know how to do it.
This means:
Less competition and Less sophisticated sellers competing against you 
Lower PPC costs
Easier to grow sales and make more money than UK and Germany
Easier to build an audience
Easier to dominate the market
Easier to scale the business
So now is the time to enter Amazon Japan.
A lot of people don't know how to start selling into Japan. They think that you have to be fluent in Japanese.
They think you need to register a company in Japan. Or register VAT or EORI.  
That simply is not true.  
So to help sellers enter the Japanese Amazon market and to DEBUNK those myths about Japan
I decided to create the FIRST EVER Amazon Seller Conference in Tokyo, Japan to help you learn how to crush it in this blue ocean market.
I created this event to help sellers accelerate their selling into Japan.  I knew that since I didn't speak the language and I could sell into Japan you could do it too. 
But I didn't do this alone.  In fact I had a mastermind of other sellers selling in Japan to guide me through the journey to sell into Japan. 
From product selection, to importing into Japan legally, to product compliance, to optimziing PPC in Japanese, to growing the business.
And I will share this mastermind with you for the first ever at the…
LARGEST AMAZON MARKETPLACE IN THE WORLD
REVENUE OF 1# LARGEST ECOMMERCE SITE IN 2021
ECOMMERCE YEARLY GROWTH IN JAPAN
7 Figure Seller Amazon Japan Mastermind LIVE in Tokyo on Apr 4-5, 2023
In this 2 day in-person event, you will learn exactly how you can sell an additional $300-965k per year in Amazon Japan
Why do you want to attend the 7 Figure Seller Japan Mastermind?
I'm excited about the opportunity to expand. Like I said, I think our supply chain is right there.I don't know about the regulations. I don't know, but I'm there to learn. I'm there to to expand my business as well. I think if we can plug in Japan at some point this year, it will be a big win for us. It's definitely a marketplace that is lowest hanging fruit, with margin compression with the cost of goods going up with PPC going up in America. We got to look for opportunities to turn our money over faster to raise our bottom line at the end of the year. I think Japan represents a place where it's not much disruption to your supply chain and his low hanging fruit. I think that's a great opportunity.
This is the way you educate yourself. There's tons of things that people including myself, because I've never sold in Japan yet, do not know. And that's actually a good thing because the bigger the barrier of entry are, the more steps that people have to jump through to do something. That means the less people who are actually doing it, less competition. This is a great opportunity to learn all these things that nobody else in the world has taken advantage of right now and nobody else knows about. You're gonna be able to learn these things in person and probably right after this event you're gonna be pumped up and ready to go ahead and potentially launch your product if it's relevant to the Japanese marketplace.
JOIN OUR EVENT
WHAT WILL I LEARN?
In this two day mastermind limited to 100 motivated sellers, you will learn:
The complete turnkey solution to sell into Amazon Japan
Launch strategies that are unique to Japan (throw out your US/EU launch playbook)
External marketing strategies native to Japan (beyond PPC)
Make all the connections you need to sell into Amazon Japan – importer of record, warehousing, accountants, trademark agencies, translators and more
The A to Z of How to sell into Amazon Japan even if you don't speak any Japanese
The most common mistakes sellers make when selling into Japan (Japan is not US or EU)
The exact requirements for your product to be imported into the countries
EVENT TIMING
GREAT TIMING
This is the best time of year to visit Japan and you will be a short flight away from Hong Kong, China, Vietnam, India, Thailand, and other Asian countries to take advantage of trade show season in April.
You will
Enjoy Peak Cherry Blossom "Sakura" season in Japan

Visit April Trade shows in Hong Kong, China, or Vietnam afterwards

Visit suppliers in Vietnam, India, and China (as of now, signs are pointing to China reopening in 2023)

Or take an extended trip in Japan
Even if right now you know nothing about selling in Japan, you will have everything you need to sell in Japan at the Amazon Japan Mastermind.
And you will have the right connections.
You will be able to execute and sell into Japan in weeks.
And you will meet real sellers and mastermind with them to grow your business to the next level.
If you have any questions at all, we will answer all your questions and we will leave no stone unturned.
WHO'S IT FOR?
Amazon and Ecommerce sellers that want to sell into Amazon Japan (the 4th largest Amazon marketplace in the world - that nobody is talking about)
So we're going to offer you everything they need to successfully sell in Amazon Japan.
EVENT SPEAKERS
WHO IS SPEAKING
This will be a unique speaker lineup (Not the same speakers you see at every conference).
I've spent months handpicking the right sellers and Japan ecommerce experts that will guide you as you enter the Japan marketplace.
7 and 8 Figure sellers and brand owners selling in Amazon Japan to share their best practices, launch strategies, and marketing secrets featuring Nick Katz, and more to come

Importers of records so you can legally import product into Japan (you cannot import directly as a US LLC)

Compliance and lab testing experts so your products will pass all Japan regulations and not get held up at Customs and costing you tons of money in fines and wasted time

Local Japan Warehousing and 3PLs to store your inventory affordable and quickly delvier them into the Amazon FBA warehouses

Freight forwarders specializing in Japan to get your products quickly and affordably into Japan from China, India, Vietnam, etc.

Japan PPC Experts Featuring Ritu Java and more

Japan Accountants to answer your questions about Consumption Tax (CT), fees, etc.

Inspection agencies

Japan translation and localization experts to make your listing resonate with the Japanese consumer and not look like it was done with Google Translate

More to come The Roadmap To Selling $965,263 In Amazon Japan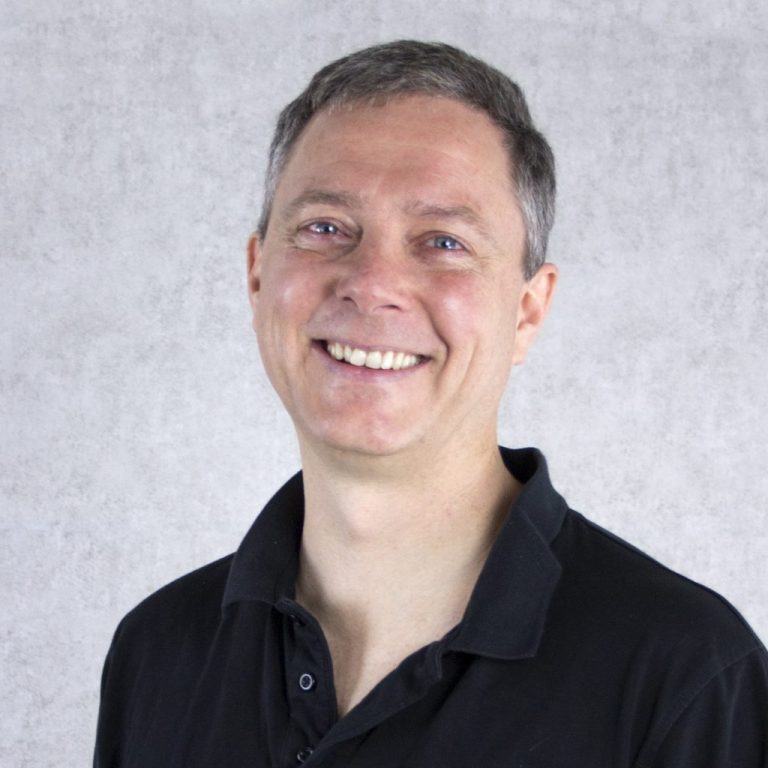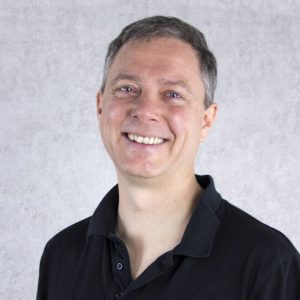 10 Secrets To Success Learned From 10 Years Selling On Amazon Japan
Founder of Plugable Technologies and Co-founder of PPC Ninja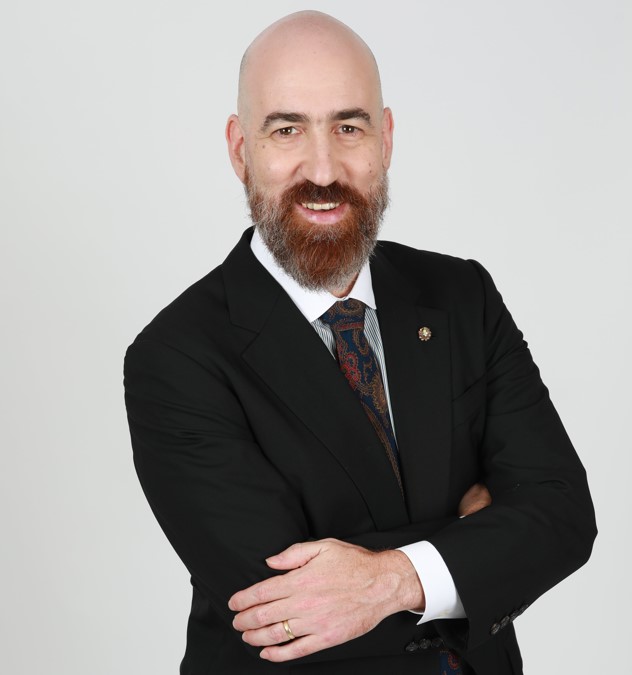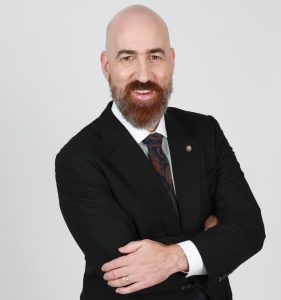 How To Import Successfully To Sell On Amazon Japan
 CEO of A Better Communication Co, Ltd.(ABC)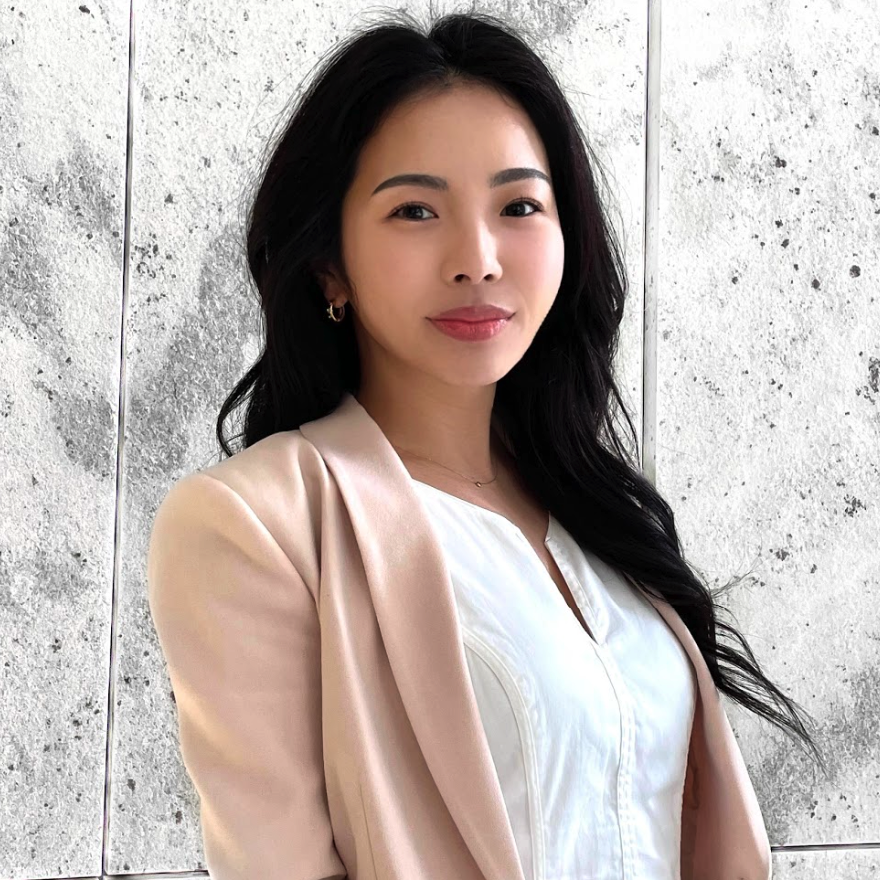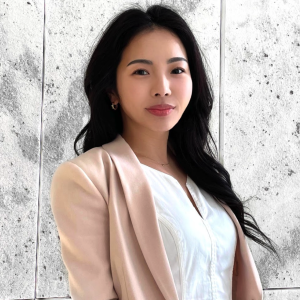 3P Compliance and Shipping, Custom Clearance, and Best Practices
Head Compliance Specialist for Yunige's US region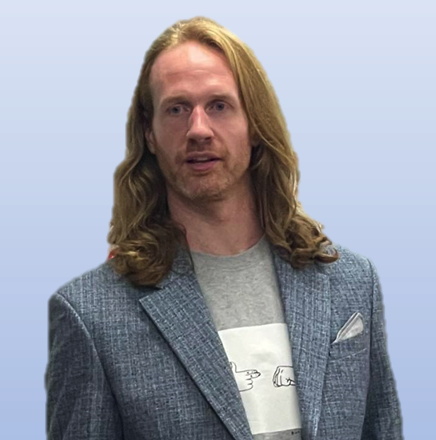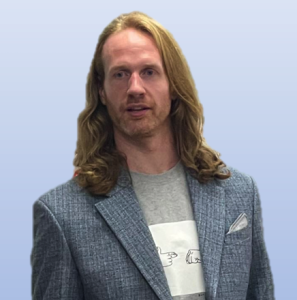 Retail Media Is Taking Off In Japan: Build A Plan To Be A Part Of The Acceleration.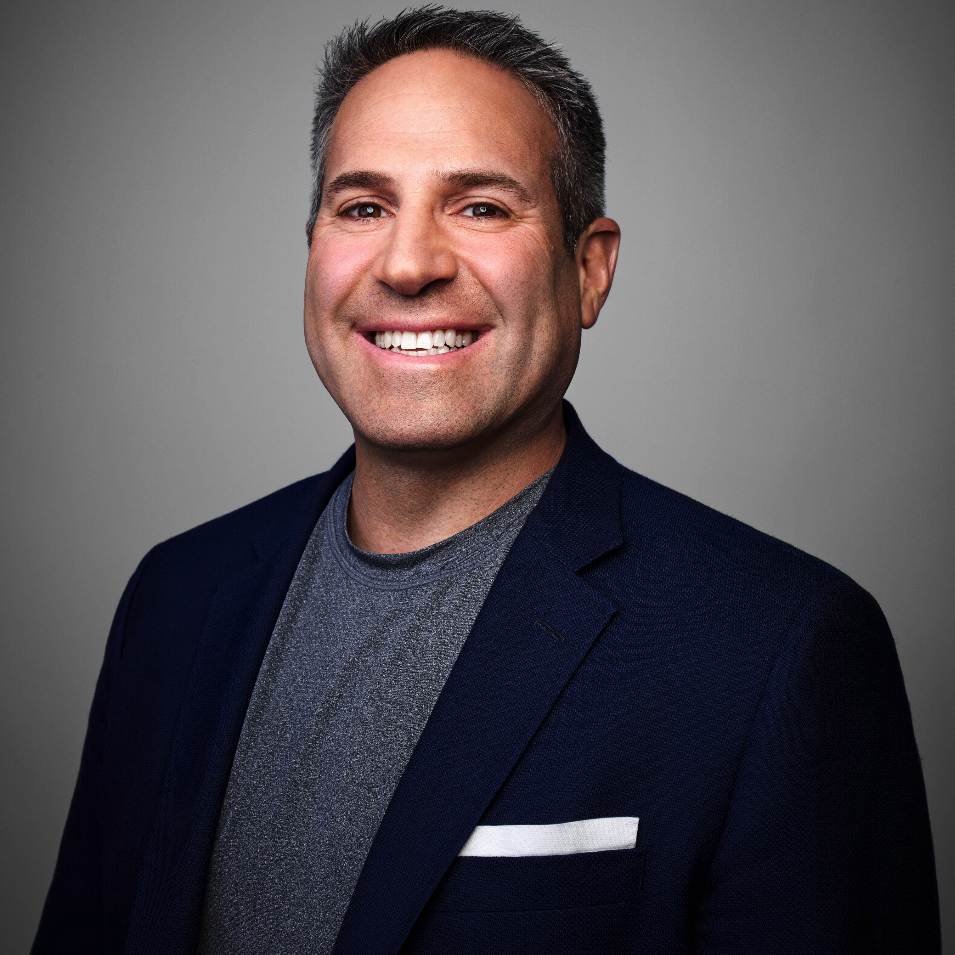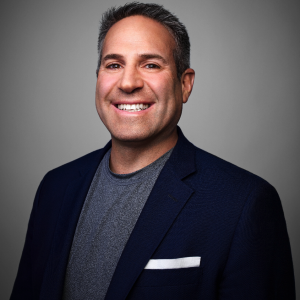 Amazon Ads – Best Practices For Increasing Brand Discoverability In Japan
Amazon Tech Evangelist | Amazon Ads | Keynote Speaker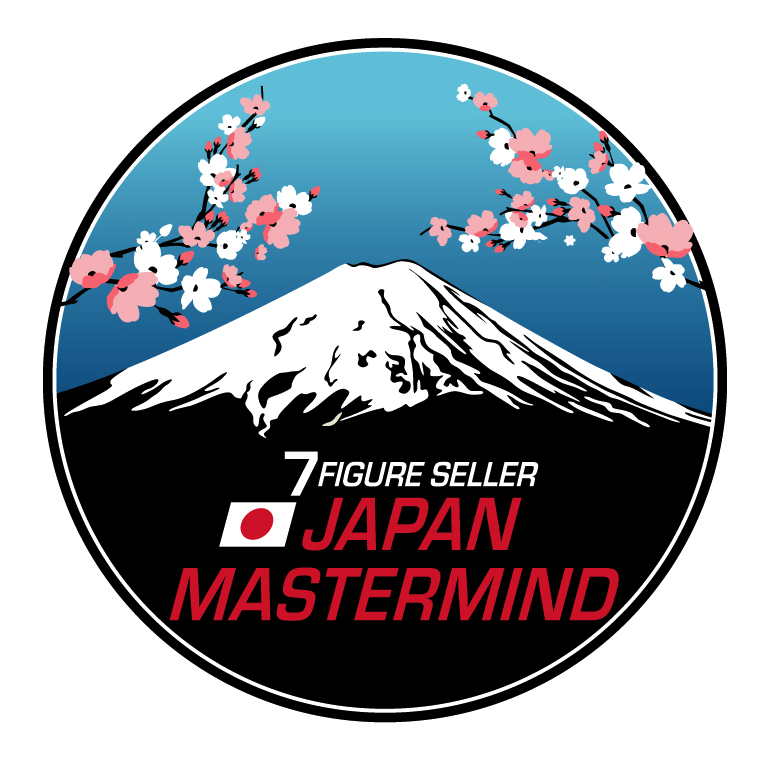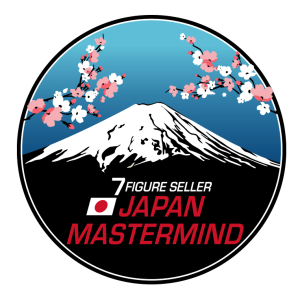 Dealing With Amazon Japan Roadmap, Importing, Amazon Japan PPC, And Increasing Profitability.
7 Figure Seller Japan Mastermind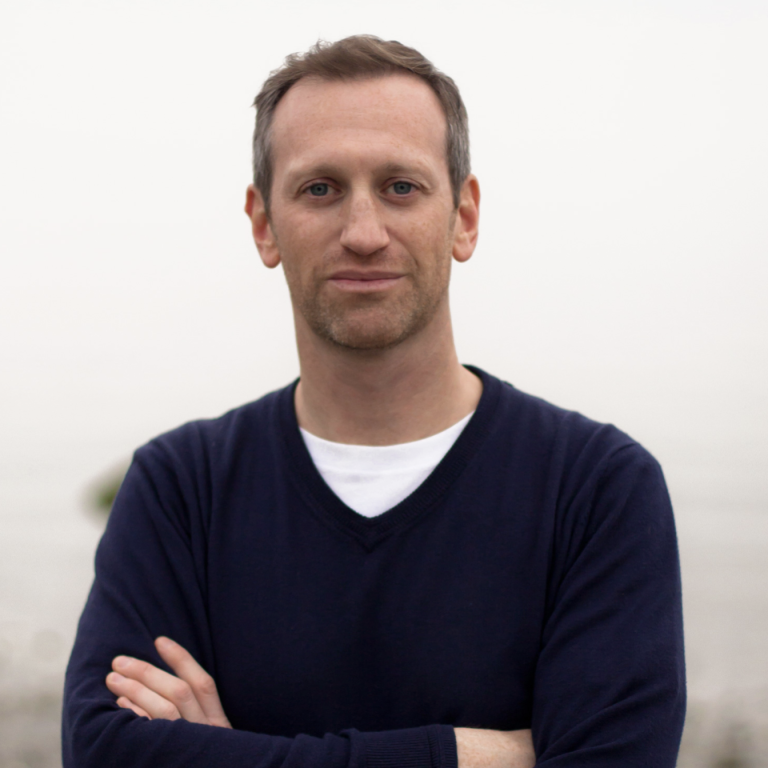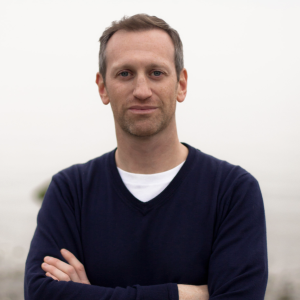 How To Make Your Product Japan Ready Without Changing The Product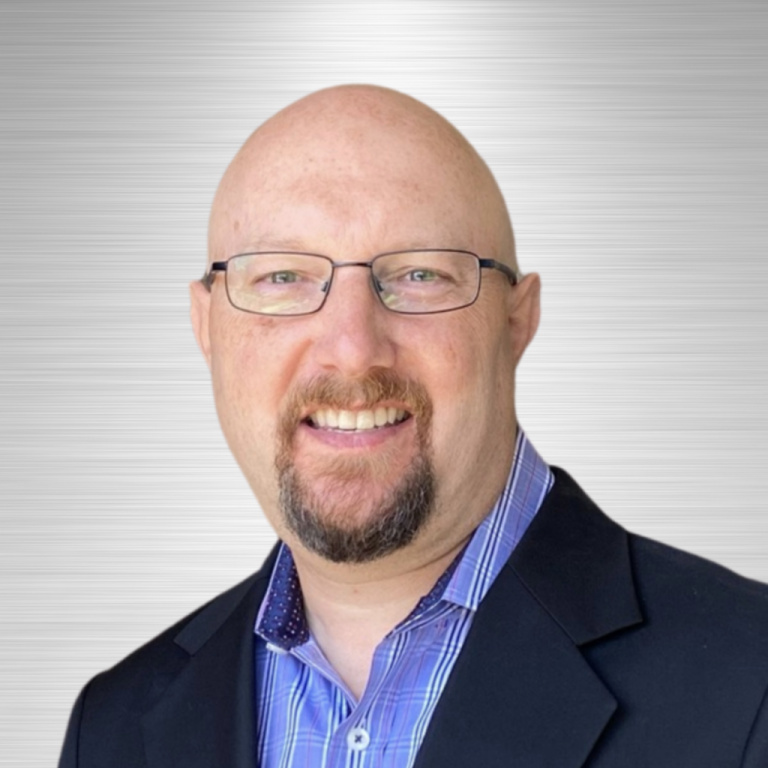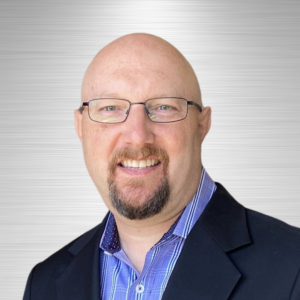 Drive External Traffic To Your Amazon Listings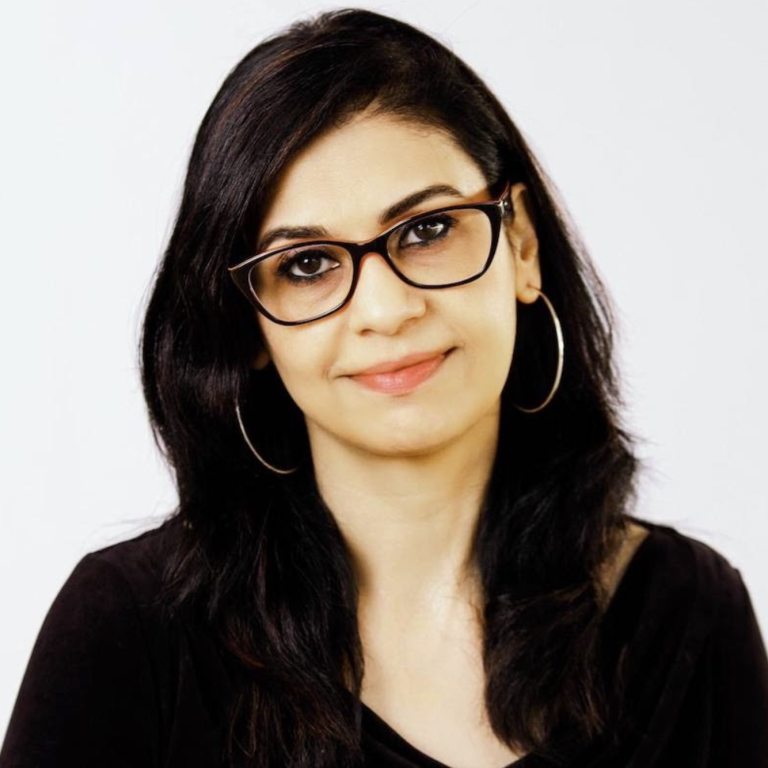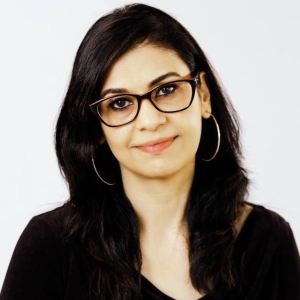 Top 10 Tactics to Succeed with SEO and PPC on Amazon Japan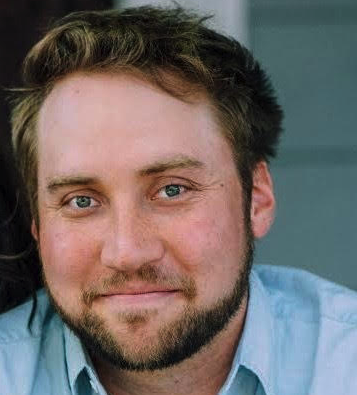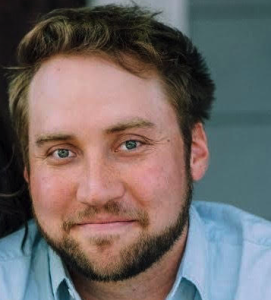 The Benefits Of Global Expansion
Account Executive at Airwallex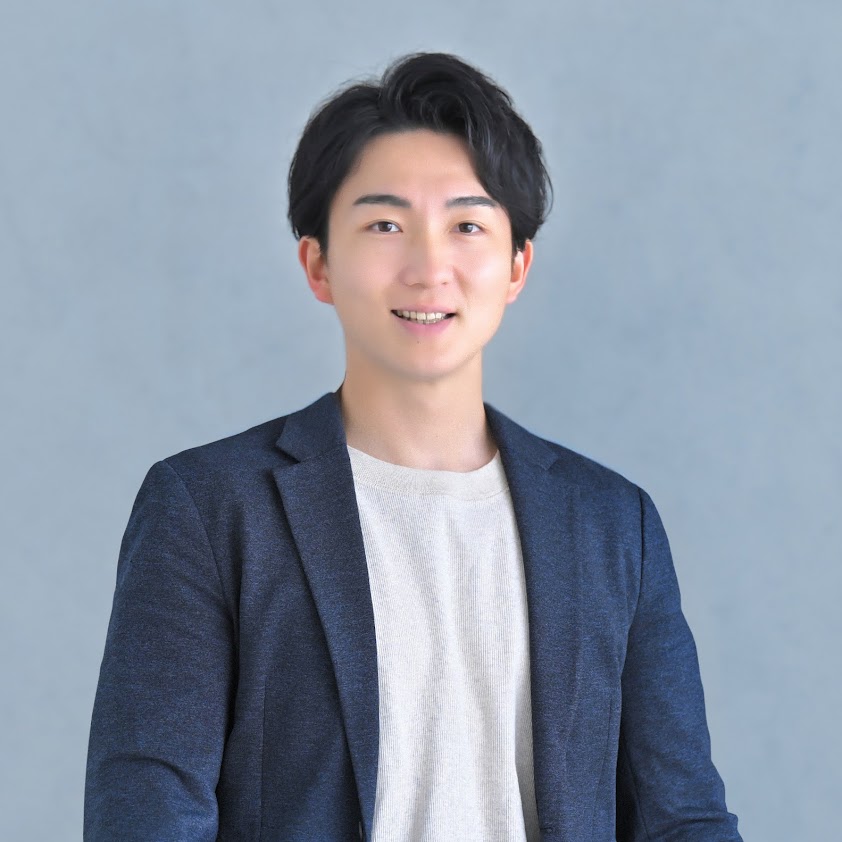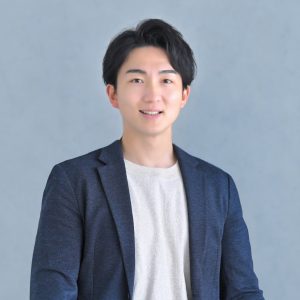 An Explanation Of The Key Differences And Important Considerations In The Japanese Amazon Strategy Compared To The United States
CEO and Founder of GROOVE Inc.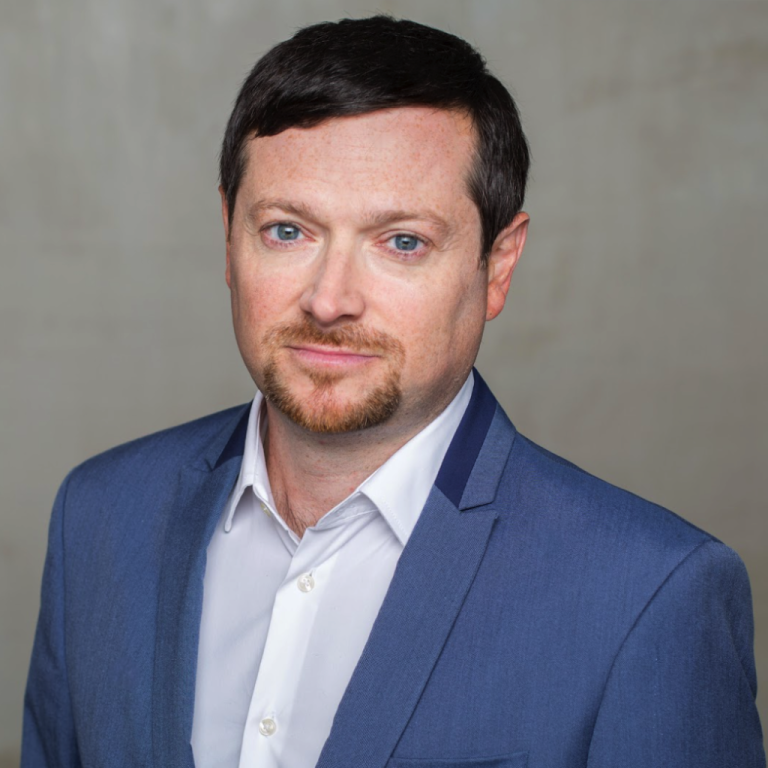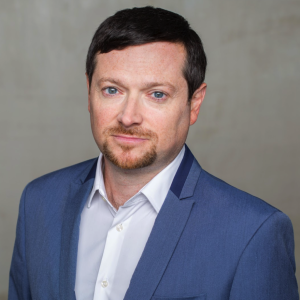 Brand Protection Strategy and Resolution of Amazon Japan Suspensions
Owner and Founder of ecommerceChris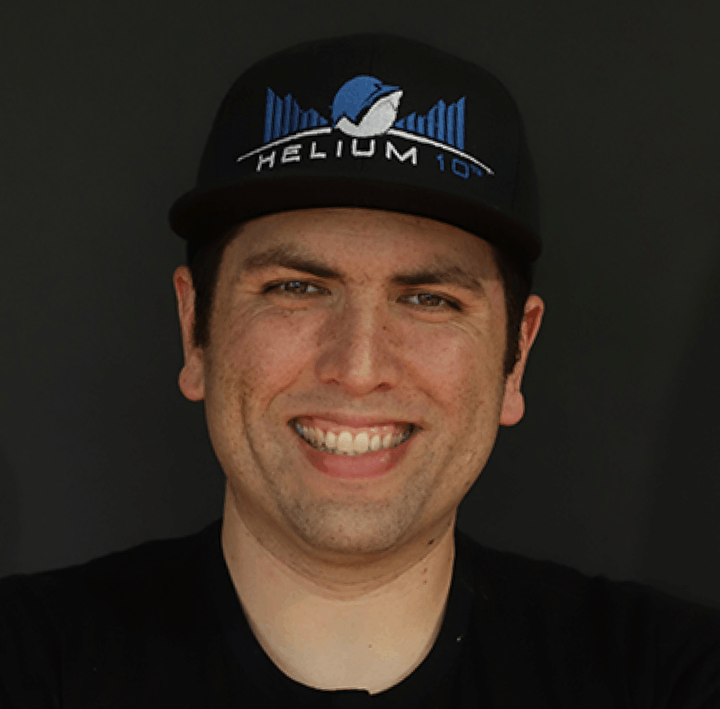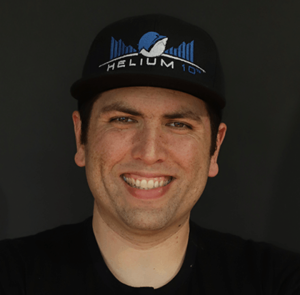 How To Do Keyword Research And Product Research On The Japan Marketplace
Helium 10 Chief Evangelist & Director of Training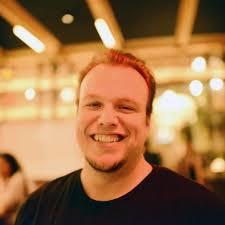 Product Validation for Japan Without Speaking Japanese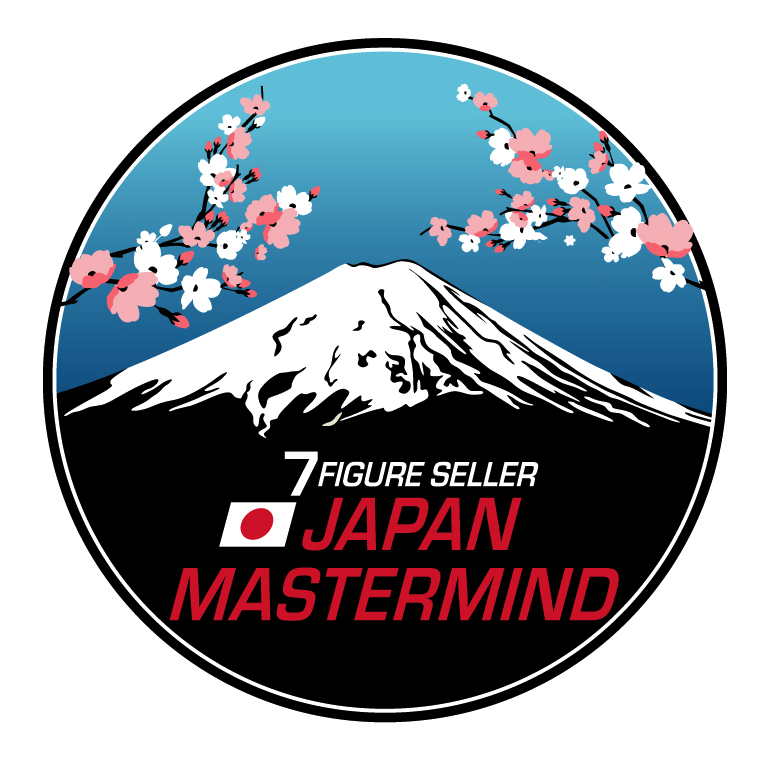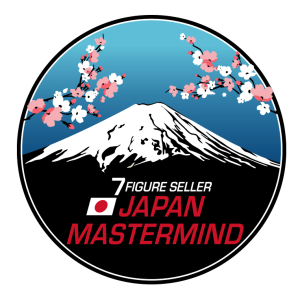 Shipping, 3PLs, Supply Chain Optimization, Amazon Ads And Branding, Japan Amazon Listing Localization And Translations, Amazon Japan Product Selection.
7 Figure Seller Japan Mastermind
SCHEDULE DETAILS
INFORMATION OF EVENT SCHEDULE
Expected turnout: Limited to 100 sellers
Location: Tokyo, Japan - Easy to fly into and transit to other parts of Asia
Venue: TKP -Tamachi Conference Center
DAY 0
Pre-event registration and networking, evening mixer
DAY 1
Daytime: Amazon Japan Selling A to Z - coffee, lunch, coffee break, and talks

Evening: VIP Japan experience - Sakura (Cherry Blossom) Bento dinner and drinks and networking with sellers, sponsors, and speakers under Cherry Blossom trees in a renowned Tokyo Park
DAY 2
Mastermind workshops, Breakfast, lunch, and coffee
Restaurant: Platinum Fish Craft Beer
Address:
English: 2-9-6 Karasumori Shrine B1F, Shimbashi, Minato 105-0004 Tokyo Prefecture
Japanese: 東京都港区新橋2-9-6 烏森神社ビルB1
Google Maps: Link
LIGHT BREAKFAST AND COFFEE
OPENING REMARKS & WELCOME MESSAGE FROM YUNIGE
SESSION: THE ROADMAP TO SELLING $965,263 IN AMAZON JAPAN
SESSION: 10 SECRETS TO SUCCESS LEARNED FROM 10 YEARS SELLING ON AMAZON JAPAN
HOW TO IMPORT SUCCESSFULLY TO SELL ON AMAZON JAPAN
3P COMPLIANCE AND SHIPPING, CUSTOM CLEARANCE, AND BEST PRACTICES
Speaker: Sumire Shimomura
RETAIL MEDIA IS TAKING OFF IN JAPAN: BUILD A PLAN TO BE A PART OF THE ACCELERATION.
AMAZON ADS – BEST PRACTICES FOR INCREASING BRAND DISCOVERABILITY IN JAPAN
PANEL DISCUSSION AND Q&A TOPIC: BEST PRACTICES AND HOW INCREASE BRAND DISCOVERABILITY
AMAZON JAPAN ROADMAP, IMPORTING, AMAZON JAPAN PPC, AND INCREASING PROFITABILITY. 
EVENING VIP: HANAMI CHERRY BLOSSOMS
EVENING SOCIAL IN A TOKYO PARK – UNDER CHERRY BLOSSOM TREES – DINNER AND DRINKS
LIGHT BREAKFAST AND COFFEE
HOW TO MAKE YOUR PRODUCT JAPAN READY WITHOUT CHANGING THE PRODUCT
DRIVE EXTERNAL TRAFFIC TO YOUR AMAZON LISTINGS​
TOP 10 TACTICS TO SUCCEED WITH SEO AND PPC ON AMAZON JAPAN
THE BENEFITS OF GLOBAL EXPANSION
AN EXPLANATION OF THE KEY DIFFERENCES AND IMPORTANT CONSIDERATIONS IN THE JAPANESE AMAZON STRATEGY COMPARED TO THE UNITED STATES
BRAND PROTECTION STRATEGY AND RESOLUTION OF AMAZON JAPAN SUSPENSIONS
HOW TO DO KEYWORD RESEARCH AND PRODUCT RESEARCH ON THE JAPAN MARKETPLACE
PRODUCT VALIDATION FOR JAPAN WITHOUT SPEAKING JAPANESE
Shipping, 3PLs, supply chain optimization, Amazon Ads and branding, Japan Amazon listing localization and translations, Amazon Japan product selection. 
PRICING TABLE
GET YOUR TICKET NOW
7 Figure Seller Japan Mastermind - Tokyo, 2 days (Apr 4-5 2023)
7 Figure Seller Japan Mastermind Ticket
Special offers from our sponsors
Free Consultation and up to 50% off Service Fee (*Excludes freight costs and import taxes) from Yunige
1.5% cashback card on debit card (global, no extra fees) (50% BONUS) and $500 annual FX credit from Airwallex
First $400 in FBA Reimbursements FREE from GETIDA
Waive priority fee (Up to $1,000 savings) to begin work within 24 hours – account suspension, ASIN suspension, abuse reporting from EcommerceChris
Over a dozen masterclass on how to sell on Amazon Japan
Pre-event / izakaya for 3 hours. Dinner and free-flowing drinks at $200 value depending on how much you drink.
You will have 2 light breakfast and coffee sessions.
2 networking coffee breakout sessions with dedicated topic breakout areas.
2 Japanese bento box lunches at $60 value.
Cherry blossom networking event in major Tokyo park (Hanami) food and beverages included. (Value is priceless, its a once in a lifetime opportunity)
2 mastermind sessions with 7 and 8 figure sellers in Japan Amazon experts
Want to attend the 7 Figure Seller Japan Mastermind but can't go to Tokyo?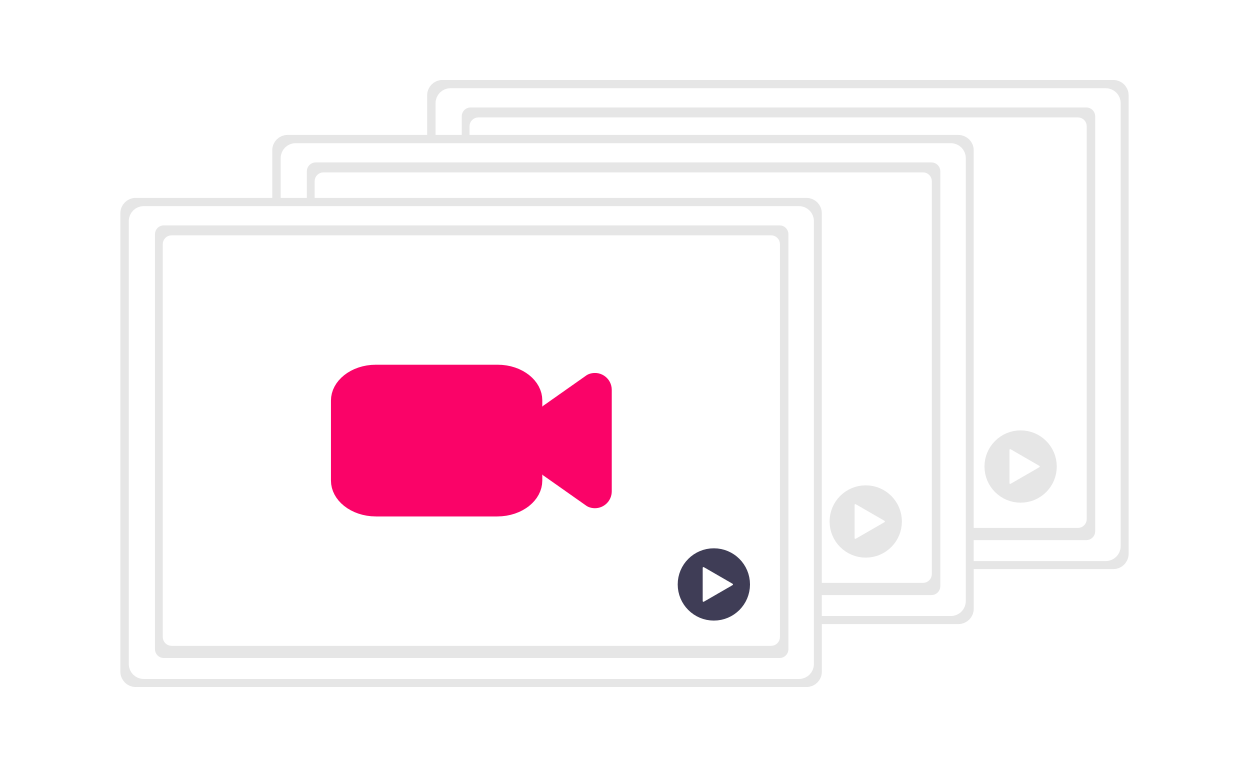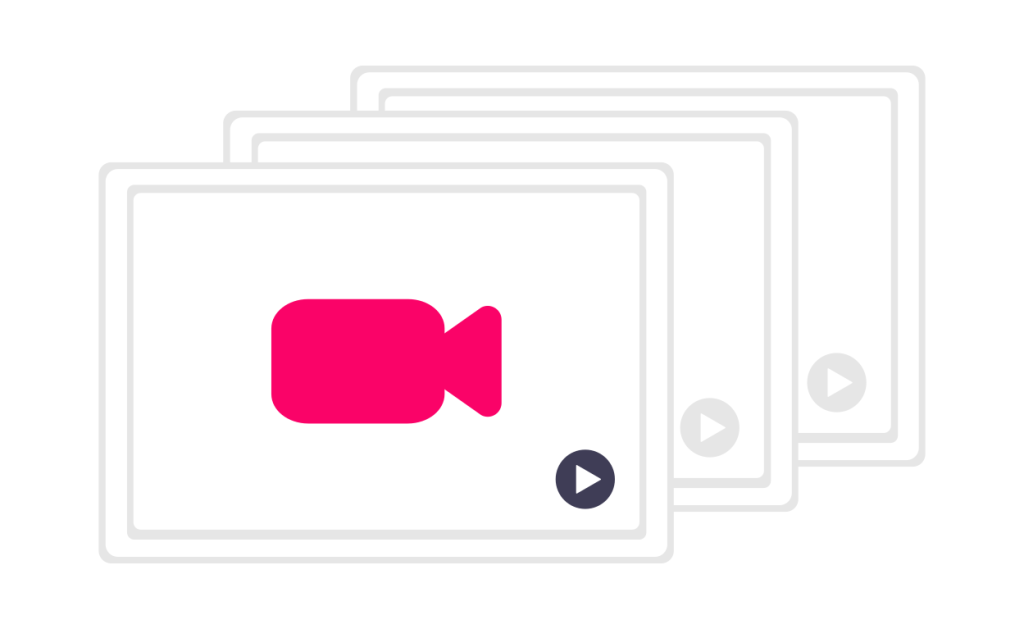 Get access to the 7 Figure Seller Japan Mastermind recordings and learn the secrets on how to earn an additional $300k to $965,593.
FREQUENTLY ASKED QUESTIONS
FAQ
BROUGHT TO YOU BY
7 FIGURE SELLER SUMMIT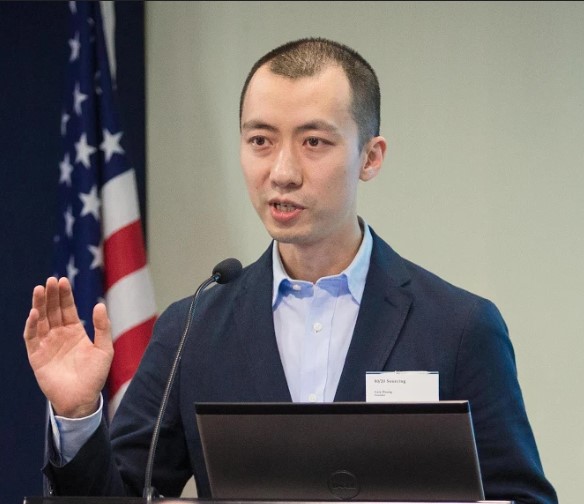 Gary Huang founded and hosted the inaugural 7 Figure Seller Summit in 2018 where over 2,800 people attended online to learn how to create a million-dollar e-commerce business.
Moreover Gary is a veteran e-commerce entrepreneur selling physical products on Amazon, eBay, Shopify, as well as his own websites since 2004. Gary owns a number of private-label brands.
Born and raised in Los Angeles, Gary has been based in Japan since 2020 and previously was in Shanghai since 2008. He has worked with hundreds of Chinese suppliers, having managed multimillion dollar sourcing campaigns for clients in the US and Brazil.
Gary has been featured in Jungle's Scout's Million Dollar Case Study, Webretailer.com, and spoken at the Global Sources Summit in Hong Kong, as well as being quoted by NPR and Bloomberg.
He also served as the Chair of the American Chamber of Commerce in Shanghai's Supply Chain Committee.
Gary is a husband and father.
This is the first EVER Amazon conference in Japan!
OUR SPONSORS
SPONSORS AND PARTNERS
We would like to thank our sponsors for helping make this event happen